JUDGEMENTS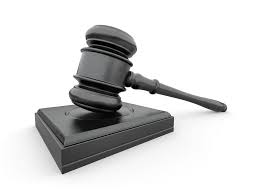 STEWARDS DECISION
EAST SAFARI RALLY
20-21/02/2016
During Final Scrutineering it was reported to the Stewards by the Chief Scrutineer that; Competition Car No. 1 with driver Christos Demosthenous who finished second in the race and Competition Car No. 20 with driver Andreas Tappos who finished eight, were found not to comply with the regulations.
Specifically for Car No. 1 the front brake discs found on the car were not in accordance with the homologation of the vehicle and for No. 20 the turbo restrictor was greater than allowed in the regulations.

Stewards Decision: Exclusion for both of them from the event.