JUDGEMENTS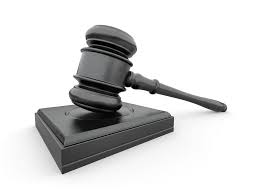 STEWARDS DECISION AFTER A PROTEST
LARNACA RALLY SPRINT
02/04/2017
After a protest against the weight of Competition Car No. 9 with driver Michalis Sofokleous and the report from the Scrutineers that weighted the car, the Stewards of the Meeting decided to Exclude the Competition Car and Driver from the event.
Specifically Car No. 9 found to be lighter that the minimum weight allowed in the regulations for Group S cars in its category.

Stewards Decision: Exclusion from the event.