JUDGEMENTS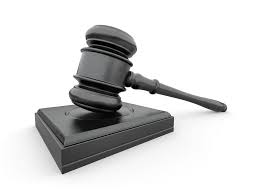 STEWARDS DECISION
TIGER RALLY 2019
27-28/07/2019
During initial Scrutineering it was reported to the Stewards by the Chief Scrutineer that; Competition Car No. 9 with driver Stavros Zenonos & co-driver "CAT" and Competition Car No. 21 with driver Akis Ellinas & co-driver Michalakis Michael, were found not to comply with the expired homologations.
Specifically their Brakes & Calipers were found not to comply with International Sporting Code Appendix J, Art. 251, paragraph 2.1.8. C1, where the combination of several VOs on the Brakes is prohibited. i.e. different brakes front and rear.

Stewards Decision: 100 Euro fine, last time to be accepted in Rally events.