JUDGEMENTS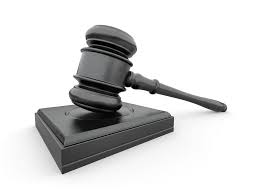 STEWARDS DECISION
VENUS RALLY 2017
29-30/4/2017
During Final Scrutineering it was reported to the Stewards by the Chief Scrutineer that; Competition Car No. 26 with driver Skevos Gerolemou & co-driver Mery Gerolemou who finished 10th & 1st 2WD, was found not to comply with the homologation.
Specifically the wheel hubs were found with 4 bolts instead of 5 shown in the homologation.

Stewards Decision: Exclusion from the event.